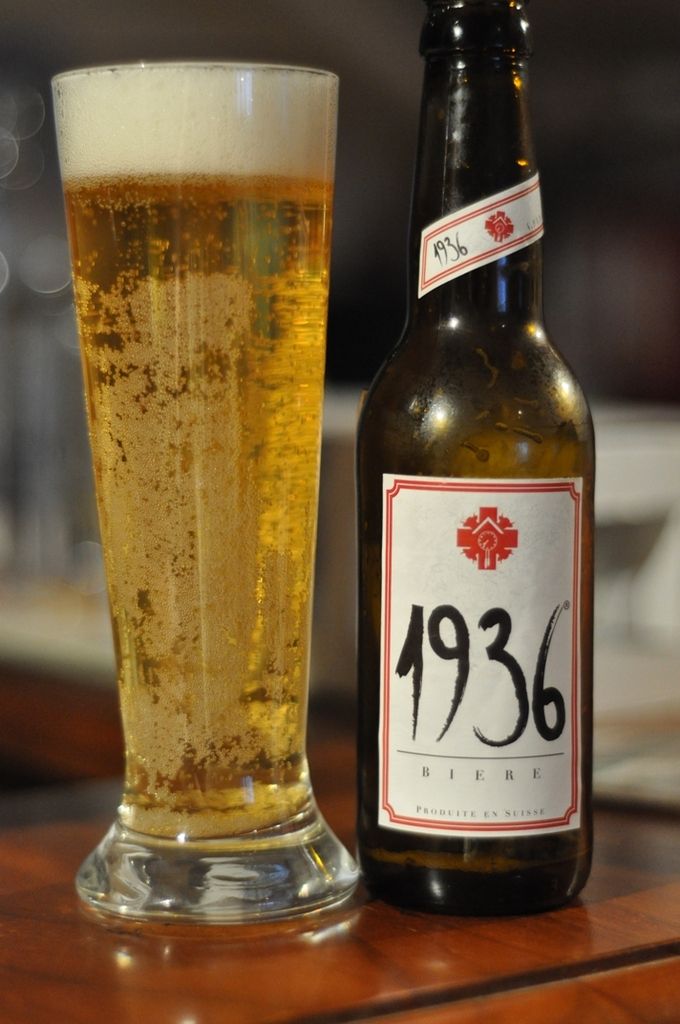 European Beer Challenge #14 Switzerland

STATS
Country: Switzerland
Style: Euro Pale Lager
ABV: 4.8%
Serving Type: 330ml Bottle
Price: Slightly Pricey
Given it's postion between the beer large beer producing countries of Germany and Austria, you would expect Switzerland to produce large number of beers. This however is not the case and beer consumption in Switzerland is actually falling, even tiny Iceland make nearly as much beer as the Swiss.
What little beer is produced is vastly diverse between the east and west of the country. The west produce Belgian inspired ales, whilst the east produce Munich style lagers. This beer is indicative of this, being from the north-east canton of St. Gallen. It's claim to fame is the fresh water from coming off the
Appenzell Alps
, as with all AG Locher Brewery beers. Hopefully this isn't too bad, a nice lager is exactly what I'm feeling like after a 13 hour day.
Well the pour looks magnificent, this beer is light golden in colour with a good 3 finger head, of off white foam. Lots of carbonation is showing on the glass and floating to the surface, a good sign. The head doesn't last long but leaves a good ring, which should lace the glass well during consumption. This beer looks like an excellent pilsner, should be good.
The smell lets this beer down unfortunately, it smells slightly skunky and a little sour. The yeasty aroma is quite strong and there is an intriguing zesty citrus smell. There seems to be some light hopping but really there is not alot to this beer. I would love this beer to have more character, it has slightly dampened my expectations.
I'm surprised when I taste this beer, it is surprisingly good. The beer is incredibly light and refreshing in the mouth, the carbonation, which looks extreme is actually not that bad. Flavourwise it is a little bland but for a Euro pale lager this isn't the worst thing. The hops are not of a particularly high standard and are only slightly bitter. The beer finishes with a nice citrus dryness.
This is a really nice Euro pale lager. If you like big flavour in your beer this certainly isn't for you. It is quite a bland lager but is definitely a good drinking beer. At the price I would happily buy a slab for a nice summer's day drinking. I would recommend this beer to any lager lover, but if you are not a huge fan of lagers this probably isn't for you. Still worth a try!
Remember it's always Beer O'Clock somewhere in the world!